Coastal Springs Float Lodge
Knight Inlet, British Columbia, Canada
Our full service lodge has been in operation for over four decades and is located on the central British Columbia coast amid the splendor of Knight Inlet and Blackfish Sound. Our protected location lets us take advantage of calm waters unavailable to most other lodges in British Columbia. This combined with a lodge designed to accommodate smaller groups makes Coastal Springs Float Lodge the premier salmon fishing experience in British Columbia.
From the central location of the lodge, we fish Knight Inlet and the surrounding waters for all five species of Pacific salmon, with our main focus on the large Chinook (King or Tyee) with our well seasoned staff seeing to it that every effort is made to make your stay a memorable one.
Knight Inlet is prime Black Bear and Grizzly Bear habitat, Bald Eagles, Orcas and other wildlife are abundant, fishing is superb, and the river system supports a phenomenal fall salmon run. The opportunities for nature photography in Knight Inlet are world-renowned.
At Coastal Springs we have a team of guides beyond compare. We have over 100 years of guiding experience as a group. Our "team fishing" philosophy and extensive experience in the area provide you with your best chance for success. All skilled fishers and boat handlers, the similarities end there. You will find that our diversity in age, knowledge, approach, and technique will give you a productive, yet different experience on each outing.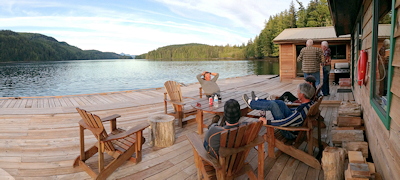 We have kept our operation at Coastal Springs small in order to provide an intimate, family style atmosphere. We emphatically reject the high capacity "people farm" model of operation as we only take 8 guests at a time.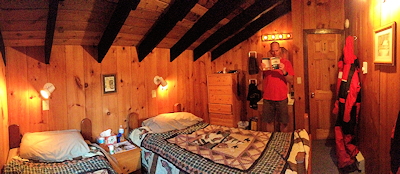 ACCOMMODATIONS
The lodge is appointed with 5 comfortable guest rooms featuring twin beds and sinks, three full service washrooms with shower, a common dining/living area, and very large deck space.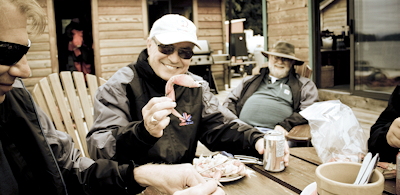 FOOD
Our chef prepares all meals from scratch and the menu is an ever-changing assortment of fresh caught seafood, meat, and vegetarian dishes. The culinary experience at the lodge is simply second to none. Nothing quite feels as satisfying as an incredible meal after a long day on the water slaying fish. We of course can accommodate any and all dietary requirements and restrictions if given notice.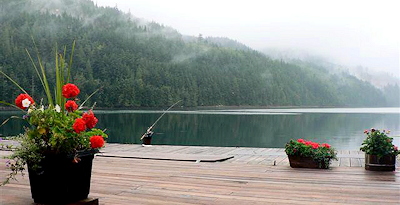 With ever-changing cycles of nature, each trip is unique. You will discover the excitement of being amongst whales, bald eagles, and more in their natural habitat. An unpredictable wilderness, full of surprises is waiting for you. You will never forget this!
---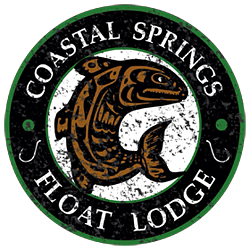 Coastal Springs Float Lodge
Knight Inlet, British Columbia, Canada
Mail: 555 Kinnikinik Way, Comox, BC, V9M3V8
Phone: (250) 339-4783
Email: info@coastalsprings.net
Website: www.coastalsprings.net